The staff of Shinei Animation's anime film adaptation of Tetsuko Kuroyanagi's Totto-Chan: The Little Girl at the Window (Madoigwa no Totto-chan) autobiographical memoir announced four cast members on Wednesday.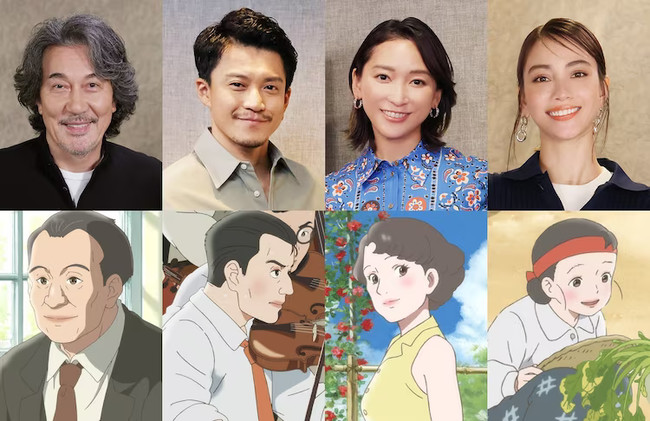 The newly announced cast includes (pictured above from left to right):
Kōji Yakusho as Sōsaku Kobayashi, Totto-chan's principal at Tomoe Gakuen
Shun Oguri as Moritsuna Kuroyanagi, Totto-chan's father
Anne (Anne Watanabe) as Cho Kuroyanagi, Totto-chan's mother
Karen Takizawa as Miss Oishi, Totto-chan's homeroom teacher
The film stars 7-year-old Liliana Ohno as Totto-chan.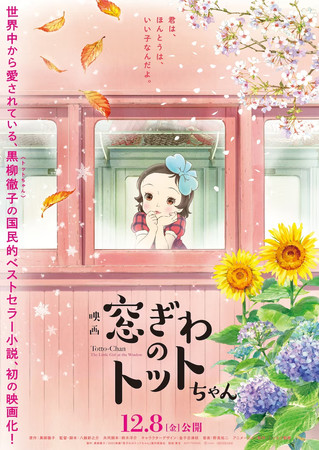 The film will open in Japan on December 8.
Shinnosuke Yakuwa (Eiga Doraemon: Shin Nobita no Daimakyō – Peko to 5-nin no Tankentai, Doraemon the Movie: Nobita and the Birth of Japan 2016, Doraemon the Movie: Nobita's Chronicle of the Moon Exploration) is directing the film at Shinei Animation. and he is also penning the script alongside Yōsuke Suzuki (Pazudora). Shizue Kaneko (Monster Strike The Movie, Adachi and Shimamura, How NOT to Summon a Demon Lord) is designing the characters.
Kuroyanagi's memoir tells her story of going to school at Tomoe Gakuen, after not fitting at her original elementary school. She meets unique students and learns new things at school, even as Japan descends into war.
Kuroyanagi published the book in Japan in 1981, where it became a bestseller over the next year. It became required reading for Japanese elementary school students in the 1980s, and was also translated in English and many other languages worldwide.
Source: Comic Natalie