Ugly Duckling of the Entertainment District, He Was My Brother to launch on service "soon"
---
ANN's coverage of Anime Expo 2023 sponsored by Yen Press!
---
Mangamo announced at its panel at Anime Expo on Monday that it will release the first print volume of Mashiro's My Love Story With Yamada-kun at Lv999 manga in April 2, 2024. The company also confirmed it has switched the localized title of the manga to My Love Story With Yamada-kun at Lv999 (the title was previously Loving Yamada at Lv999!). The company had announced last week that it would release the series in print. The release will be under Penguin Random House's INKLORE colophon.
The company also announced two new manga series that would be coming exclusively to Mangamo "soon."
Title: Ugly Duckling of the Entertainment District
Genre: Fantasy, Drama, Romance, Isekai
Author: Naru Kariya
Synopsis: Abandoned and alone, a resilient young girl that struggles to become a
courtesan in the entertainment district of a strange world.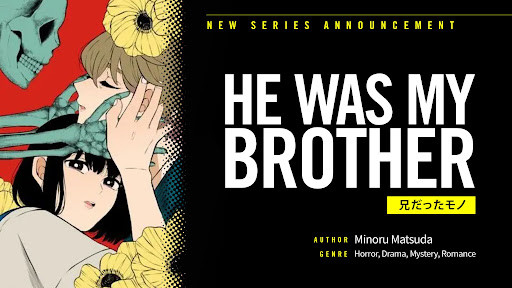 Title: He Was My Brother
Genre: Horror, Drama, Mystery, Romance
Author: Minoru Matsuda
Synopsis: My brother died. This is a story of my brother's lover, me and the "thing that
was my brother."

Mangamo also announced a new coin system. Readers can purchase 10 coins for US$1 to purchase the latest chapters of manga. The company said it had received complaints that its licensed series from some publishers only allowed the service to offer a limited number of chapters from popular series. Mangamo staff stated they hope the coin system will allow the company to appease licensors so Mangamo can offer the latest chapters on its site as well.
Update: Coin exchange rate corrected. Thanks, Mangamo.
Sources: Press release, Mangamo panel at Anime Expo (Deb Aoki)
---