Kodansha USA Publishing revealed its new slate of print licenses for spring 2024 and its digital debuts in August 2023 at its panel at Comic-Con International: San Diego on Thursday.
The new spring 2024 print releases include the first volume of an omnibus three-in-one release of Taiki Kawakami's That Time I Got Reincarnated as a Slime manga, as well as its recently-announced Blood Blade manga by Oma Sei.
The other spring 2024 print releases include:
Title: Fed Up With Being the Spoiled Queen's Genius Butler, I Ran Away and Built the World's Strongest Army
Author(s): Reiga, Skyfarm
Summary: Leet isn't just any butler. His mistress, Princess Kilik, demands the impossible–and he delivers it, seven times before breakfast. But one day, Leet decides enough is enough, and he flees for a neighboring land where the talented rise up through the ranks instead of languishing in thankless, dead-end jobs. Under a new name, Lilt, he enrolls in a training and job placement program, and rapidly discovers that, easy as "wax on, wax off," his butlering skills make him a valuable asset!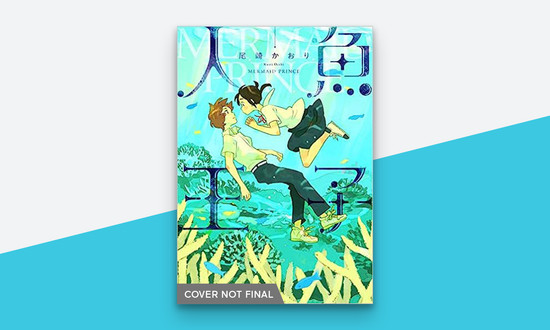 Title: Mermaid Prince
Author(s): Kaori Ozaki
Summary: Where do you belong? On the edge of death and danger, to feel life flowing through you? Can you find shelter in a space not meant for you? When new people move into your life, will there still be enough room left for you?
From the author of The Gods Lie. and The Golden Sheep, Mermaid Prince explores such complex themes in a series of short stories that highlight the beauty, wonder, pain, and loneliness that can come from feeling adrift in the world, as well as the joy that can accompany finding your own anchor amidst the seas of change.
---
The digital licenses debuting in August include:
Title: The World Is Dancing
Author(s): Kazuto Mihara
Release Date: August 1
Summary: Born into a life of acting and dance with a traveling theater troupe in 14th-century Japan, 12-year old Oniyasha has one problem—he doesn't know what the point of any of it is. Why must I step with the left foot here instead of the right? Why is one performance good and another, bad? Why do people dance at all? It all seems perfectly arbitrary, until a chance encounter in a run-down shack sets him down a path to revolutionizing the art form and influencing much of Japanese culture to come. A fictionalized account of the early life of Zeami Motokiyo (Oniyasha), the founder of modern Noh theater—the world's oldest surviving theater art—this coming-of-age artist's journey vividly brings to life a man far ahead of his time during one of Japan's most culturally and socially vibrant eras.
Title: Issak
Author(s): Shinji Makari, DOUBLE-S
Release Date: August 15
Summary: Anno Domini 1620. Europe is riven with the conflagrations that will grow into the Thirty Years War. Catholic and Protestant forces clash across battlefields ruled by sword and gunpowder alike, and mercenaries of every stripe ply their trade. Among them is Issak, a lone Japanese warrior bearing a matchlock of strange design, and fighting in service to his sworn mission—to find and kill the man who murdered his master and fled Japan for the other side of the world. Meticulously researched and gorgeously illustrated, Issak is the next character-driven, historical action epic that fans of Vinland Saga can sink their teeth into.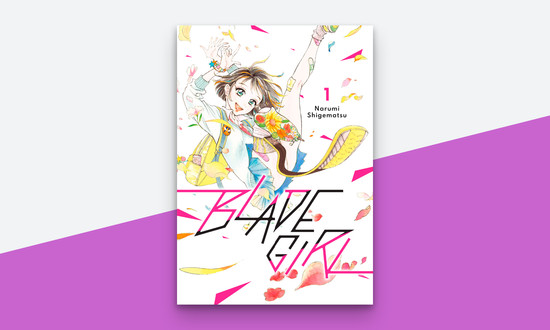 Title: Blade Girl
Author(s): Narumi Shigematsu
Release Date: August 29
Summary: One year after losing her leg, 16-year-old Rin is tired—tired of the painful physical therapy, tired of being treated differently, and tired of her stupid, heavy, awkward prosthetic leg. All that changes when she encounters the Blade Runners, a group of one-legged athletes who run with "blades"—carbon fiber prosthetics specialized for competitive running—made by their gifted prosthetist, Kazami. The blades are light, flexible, and formidably difficult to control—Rin can barely walk with one, much less sprint. But as she tumbles to the ground again and again, she rediscovers many of the things that she'd forgotten, and finds a new goal: to compete in the Paralympics.
Source: Email correspondence