1st anime premiered in April, aired for 13 episodes
---
Kadokawa revealed at the "Fantasia Bunko Daikanshasai Online 2023″ livestream event on Saturday that a new anime is in the works for Miku and illustrator Rein Kuwashima's I Got a Cheat Skill in Another World (Isekai de Cheat Skill o Te ni Shita Ore wa, Genjitsu Sekai o mo Musōsuru) light novel series. The event did not reveal a format for the work.
Kuwashima drew a celebratory illustration for the announcement: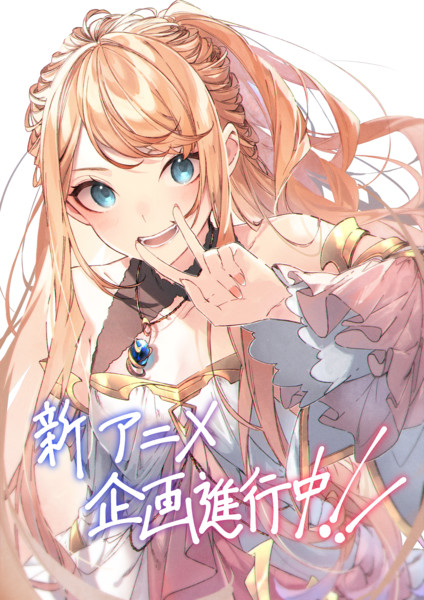 The first anime premiered on April 6 and aired for 13 episodes. Crunchyroll streamed the anime as it aired, and also streamed an English dub.
Yen Press is releasing the light novels and manga adaptation in English, and it describes the story:
A door to another world stretches out before a boy who's been brutally bullied all his life. This alternate reality grants him access to all sorts of things, like cheat skills and a portal that lets him travel between his old and new worlds! Can this class loser turn his life around back home…?
The book franchise has 3 million copies in circulation worldwide. The 14th light novel released in Japan on June 20. The manga's fifth volume shipped on August 25. The franchise also has three spinoff novels.
The franchise has a browser game titled Isekai de Cheat Skill o Te ni Shita Ore wa, Genjitsu Sekai o mo Musōsuru – Level Up wa Jinsei o Kaeta: Parallel Universe. The MMORPG released worldwide in Japanese, English, Traditional Chinese, and Korean on the G123 platform in July. The game is free to play but has optional in-game purchases.

Sources: Press release, Fantasia Bunko Daikanshasai 2023 Online livestream
---
Disclosure: Kadokawa World Entertainment (KWE), a wholly owned subsidiary of Kadokawa Corporation, is the majority owner of Anime News Network, LLC. One or more of the companies mentioned in this article are part of the Kadokawa Group of Companies.
---