The official Twitter account for the BanG Dream! project announced on Thursday that the BanG Dream! It's MyGo!!!!! anime series is getting a new sequel titled BanG Dream! Ave Mujica. The account streamed a promotional video: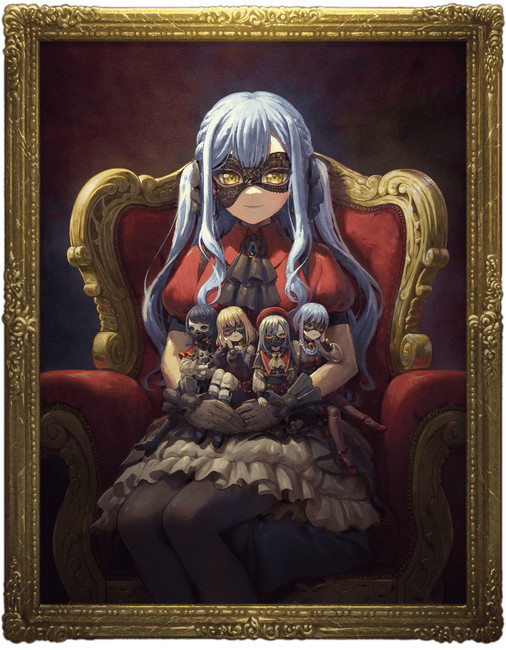 The anime will center on the Ave Mujica band.
BanG Dream! It's MyGo!!!!! premiered in Japan on Tokyo MX and streaming service ABEMA with three episodes on June 29. ABEMA streamed episodes a half hour early, starting with the fourth episode. Crunchyroll is streamed the anime as it aired. The 13th and final episode aired on Thursday.
The anime stars the MyGo!!!!! band members:
Hina Yomiya as Tomori Takamatsu
Rin Tateishi as Anon Chihaya
Hina Aoki as Rāna Kaname
Mika Kohinata as Soyo Nagasaki
Koko Hayashi as Taki Shina
Koudai Kakimoto (Cyborg 009 Call of Justice, Katana Maidens: Toji no Miko) returned to the franchise to direct the new anime at SANZIGEN, and Yuniko Ayana supervised and wrote the series scripts. The opening theme song of the anime is "Hitoshizuku." The ending theme song is "Shiori" (Bookmark). MyGo!!!!! perform both songs.
Bushiroad launched the BanG Dream! multimedia project in January 2015. The main BanG Dream! television anime's first 13-episode season premiered in January 2017, and Anime Network Online and Crunchyroll streamed the first season as it aired in Japan. The anime's second season premiered in January 2019. Sentai Filmworks licensed the anime, and HIDIVE and Crunchyroll both streamed the series as it aired.
The BanG Dream! 3rd Season television anime debuted in January 2020. Sentai Filmworks licensed the season, and HIDIVE and VRV streamed the series as it aired. The BanG Dream! Poppin' Dream! anime film continued the story from the third season, and it opened in Japan in January 2022. The franchise's Morfonica band got a two-episode anime in July 2022.
The franchise also includes the BanG Dream! FILM LIVE and BanG Dream! FILM LIVE 2nd Stage films, the two-part BanG Dream! Episode of Roselia films, as well as several web anime spinoff series.
Source: BanG Dream! project's Twitter account